July 2016: 
Assistant to the staging of Nadine Duffaut for 'Madama Butterfly' Choregia of Orange July 2016.
Vaucluse morning July 7, 2016
Show by Michel Flandrin France blue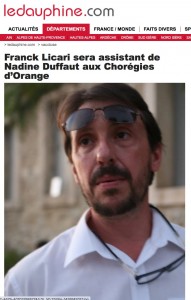 Assistant to the staging of Nadine Duffaut "Parisian life" by jacques Offenbach.
May 2015: Concert Deborah
Association to deal with the "Cabaret Robin Avignon"
Rehearsal, Coaching and directing Franck Licari led by Nadine Duffaut.
The funds raised are fully donated to the FAIRE FACE association for the benefit of sick children in the PACA region.
Association make Face is designed for:
-Come help all patients, regardless of the illness, without any discrimination as to sex, age, social status, origin, political opinion.
-Come help to anyone in all conditions it is possible to design for the prevention, training, information, symposia and conferences, psychological support, legal assistance, assistance was the construction of venues for the reception of patients in difficulty and their close entourage, finding employment, assistance aid in any administratve step, the search for funding for aid to needy patients assistance for literacy, the fight against about any character racist or sexist, the financing of all medical research programs, funding for medical equipment promoting the improvement and comfort of patients.
-Organizing concerts, conferences, exhibitions, shows, to raise funds for the financing of the listed programs.
-Intervene in all the places listed below: hospitals, clinics, houses of rest, retirement homes, nurseries, schools, colleges, high schools, universities, training centres, detention prison (long term) centres, houses, police stations, gendarmerie, as well as all places or the association deems appropriate to intervene.
January 2015: Assistant to the staging of Nadine Duffaut for Katia Kabanova at the Opéra de Toulon 
FRANCE INFO IN CONCERTO FORUMOPERA
OPERA ONLINE META MAG classic news.com to Concertonet
December 2014: La belle Hélène at the Opera of the grand Avignon
The last day of the condemned provence:
Jim the Pariser: A festive Parisian life
People here:
Choregia Orange: Social action the "Chorégies" suggested to the sick children in the Hospital of Timone, July 5, 2012, in early afternoon, a show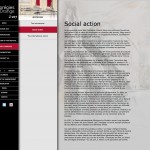 Hospital of Marseille public hospitals of Marseille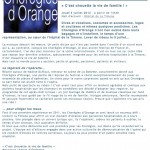 The Chorégies d'Orange in the Hospital of Timone Thursday: Divas and vocalises, costumes and accessories, loggias and behind the scenes and even some hairpieces
Inauguration of the ceiling of the Aultane de Valreas hotel: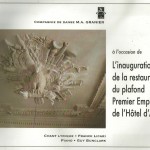 Opera online: Parisian life at the Opéra de Toulon
Musical Cricket: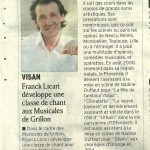 Press review of Parisian life: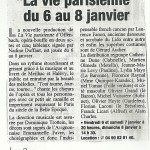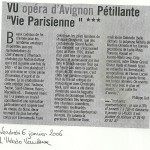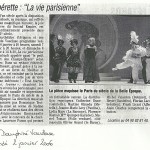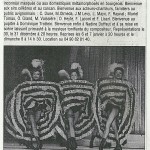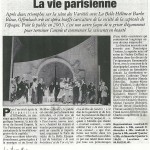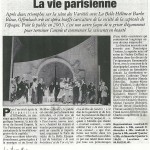 Speaking at the college: stakeholder music at the college of Mazan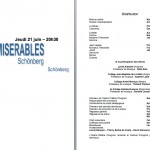 Review operetta Music Theatre: HELLO DOLLY